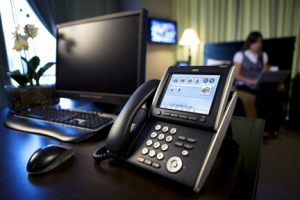 Increased employee loyalty and satisfied customers, making your business the best that it can be.
Beginning in 1978, Applied Telecom and Data has been providing consulting, sales installation and service of quality telecommunications products to Colorado's business community.
Applied Telecom and Data has become Colorado's service leader, with satisfied customers throughout Colorado.
We are a 30+ year member in good standing with the Better Business Bureau, with an A+ rating. View our Gold Star Certificate.
Applied Telecom and Data is the most respected and sought-after interconnect company in Colorado.

Today Applied Telecom and Data leads the way in showing businesses how to reduce over head costs. The day has come where companies are taking a hard look at how to make the telecommuter and mobility work for their business. Why not take a look at telecommuniting as most employers have found that employees will work around the clock to get their job done and it provides the employee flexibility in attending to family matters. With certain controls in place, you are sure to see increased productivity from your employees.