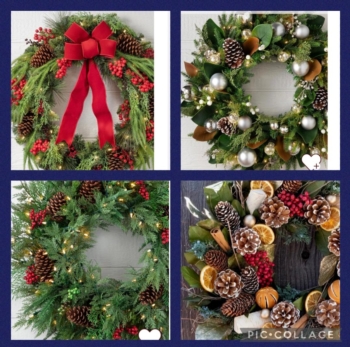 Saturday Nov 25, 2023 4:00pm to 6:00pm
What to expect.....

Lots of Christmas Music, the aroma of Christmas filling the air and Live Wreath Making. Bring your favorite adult beverages and snacks!

How will you embellish and personalize your wreath? Will you keep it or gift it this holiday season?

Take your 24 inch Fresh Balsam Fir Wreath to our embellishment bar and choose from the many options below:

Cinnamon Sticks, Dried fruits including oranges, Pine Cones, Olive Branches, Ribbons for bows, Festive Lights, Glass Bulbs, Flocked Stems and more.
The Paint Party Studio/Hammer and Stain Flemington Workshops
7 Stangl Rd
Flemington, NJ 08822